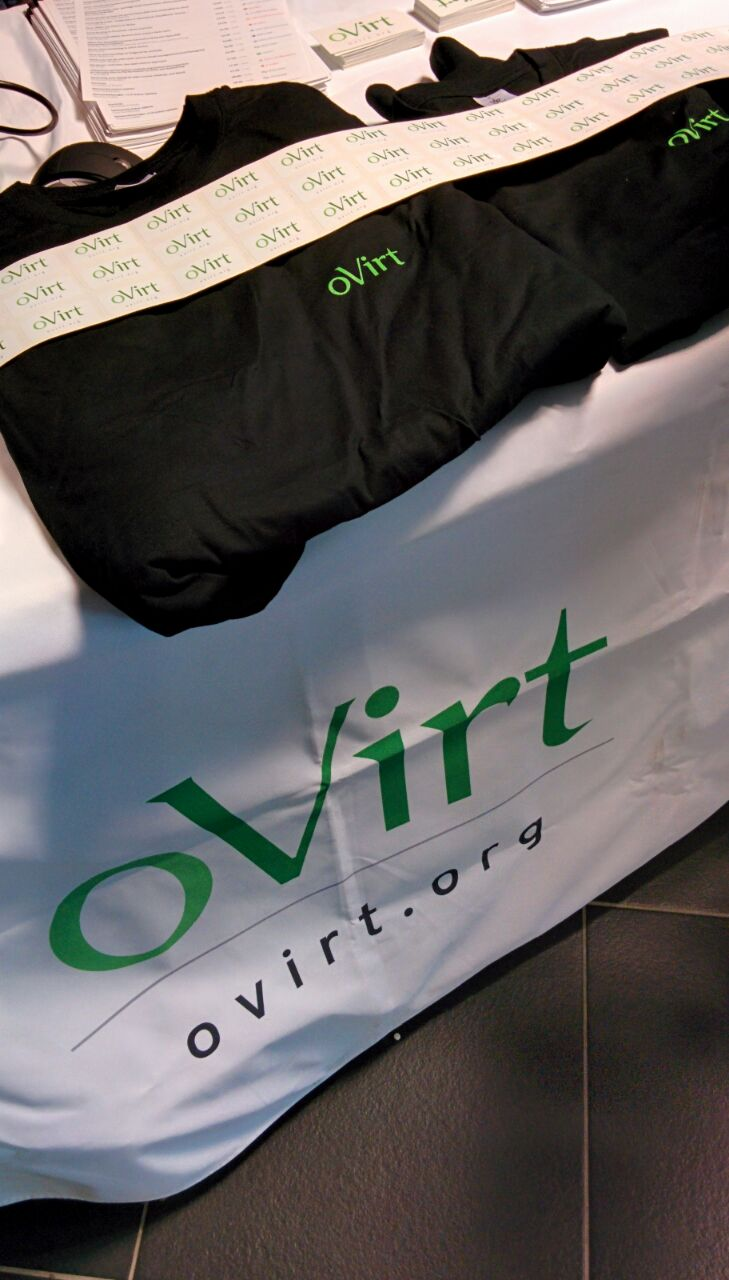 This year I had opportunity to go to FOSDEM conference as part of oVirt team, to show to users our bits and exchange knowledge about several topics that users raised like:

How to install oVirt?
How to migrate to oVirt from Vmware or Xen platforms?
Will virt-v2v be integrated to oVirt Engine?

and many others questions such: upgrade ovirt, third backup solutions, ovirt-node, openstack, gluster etc. It was a great experience for sure, without mention that I could talk with others oVirt contributors from community during fosdem and in the ovirt social event.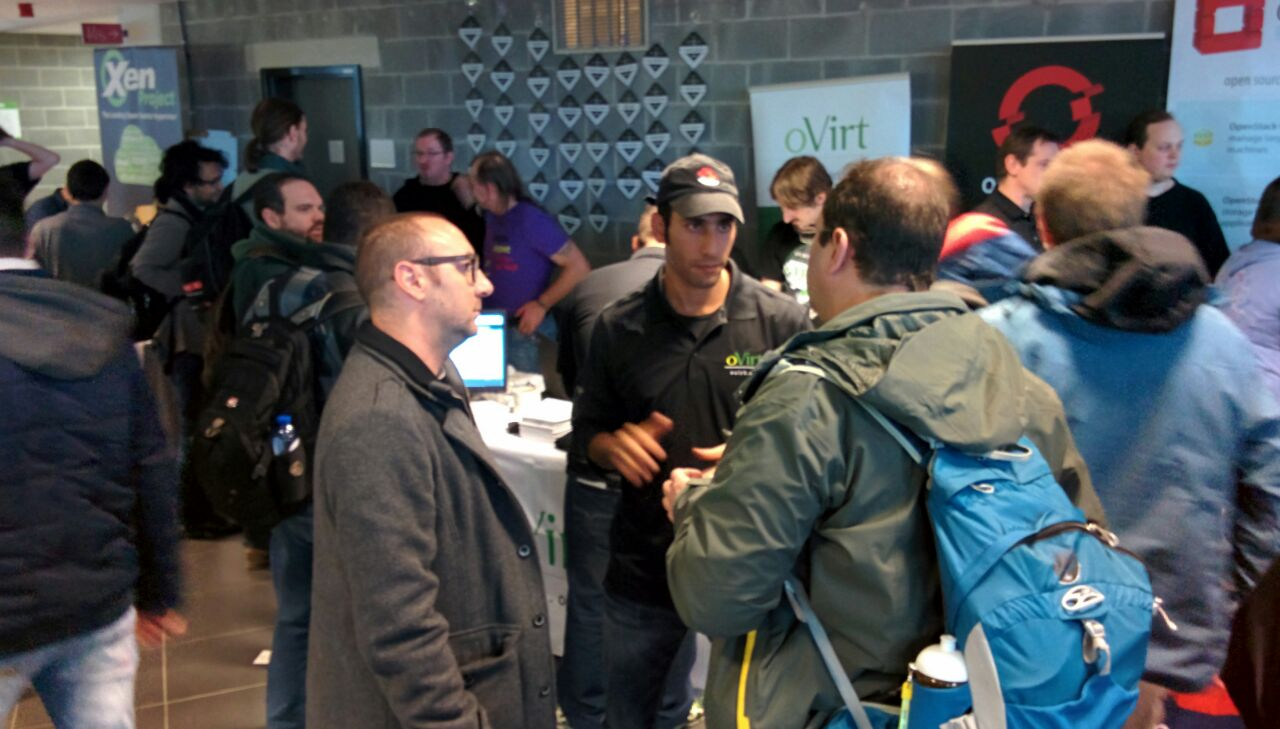 Two things in this event that got my attention during my booth time:

First: when I approach people going to our booth with:
'Have you heard about ovirt?' a lot of people just answered: 'Yes, I am using it'. Pretty awesome feedback.

Second: "Do you have support for debian as hypervisor?". In fact, there are people in our team working in the support and we are looking for new contributors to speed up this support. At least, 3 people shared that will join the effort to make it happen. (if you are interested, join ovirt devel mailing list)

During the event we also had talks related to oVirt:

Utilizing NUMA architecture in oVirt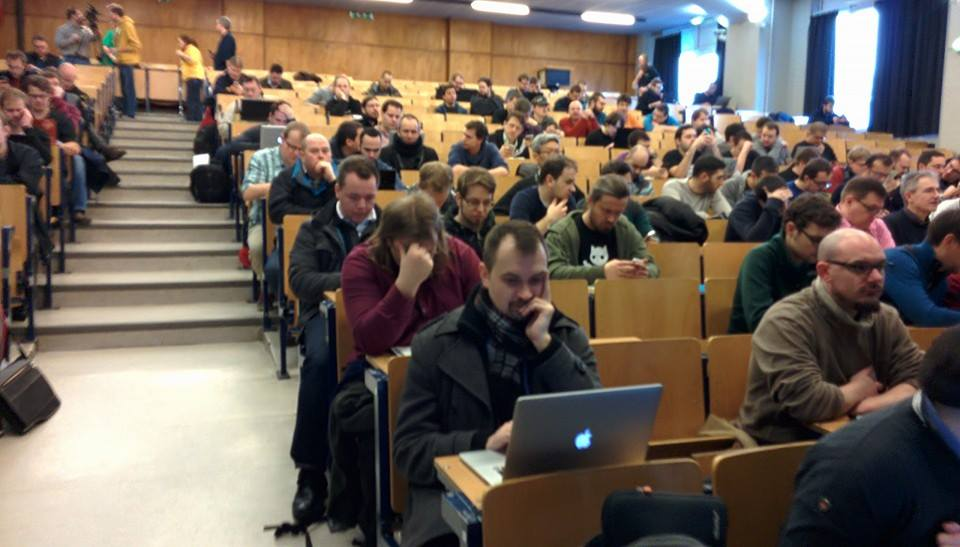 Moving your Virtual Machines to oVirt with ease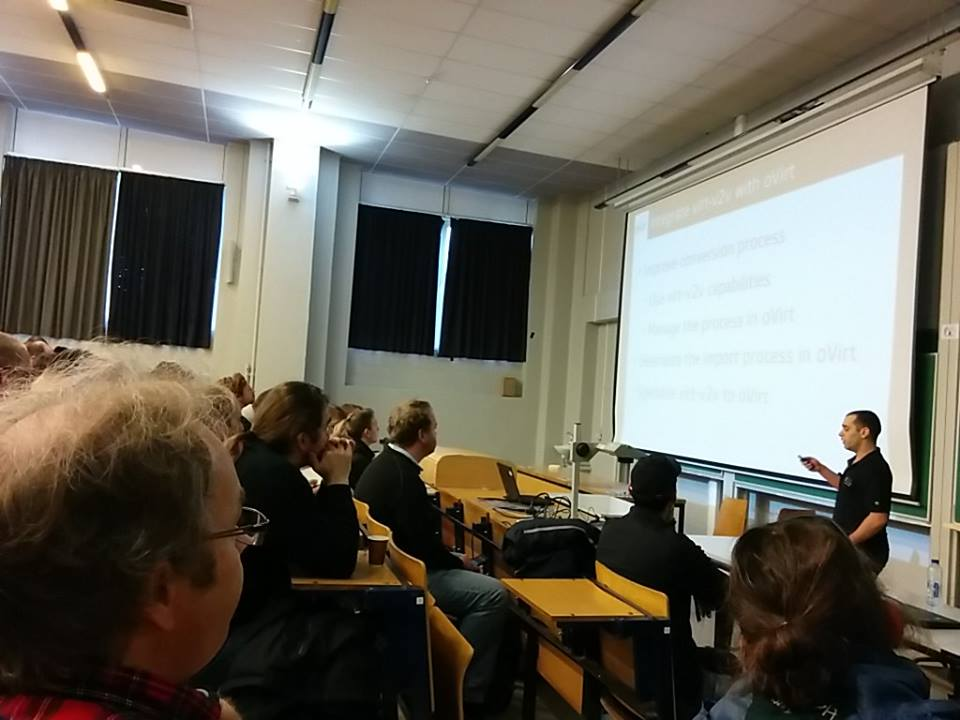 oVirt and Gluster Hyperconvergence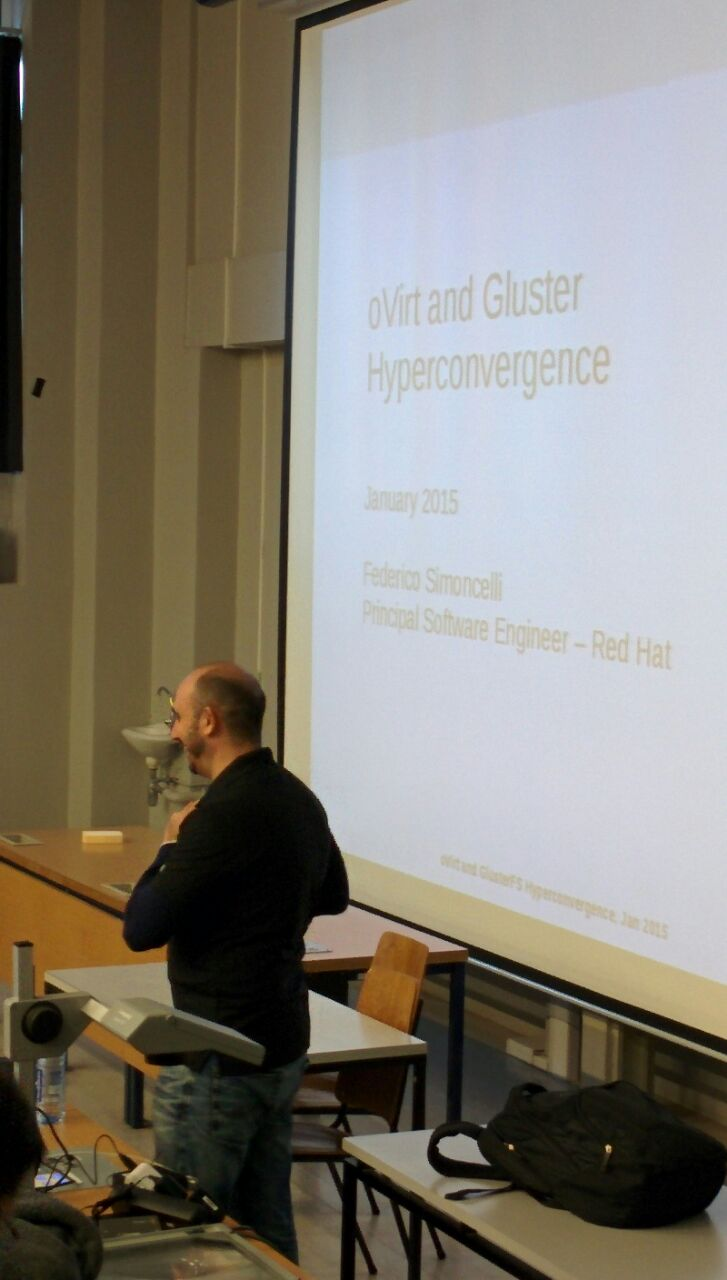 Docker Integration in oVirt and IaaS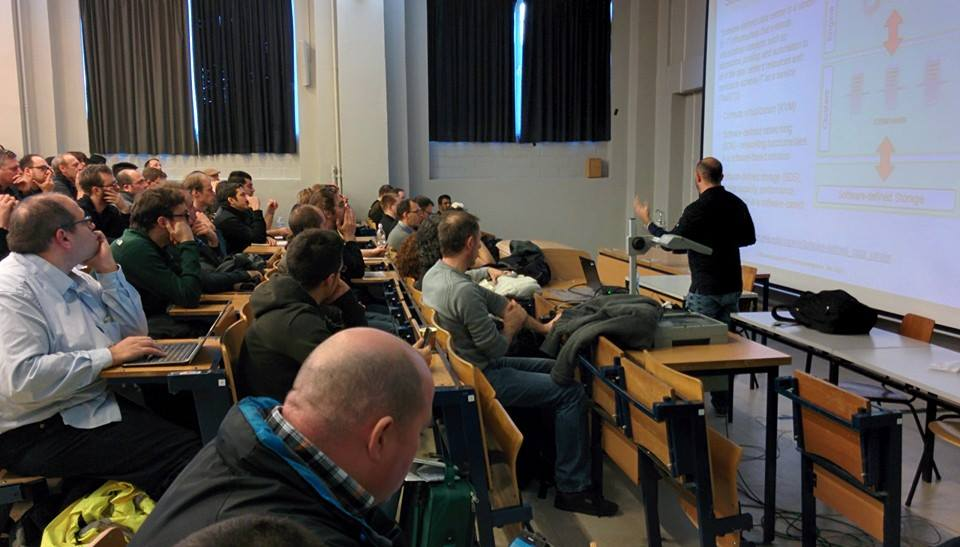 Smart VM scheduling in oVirt cluster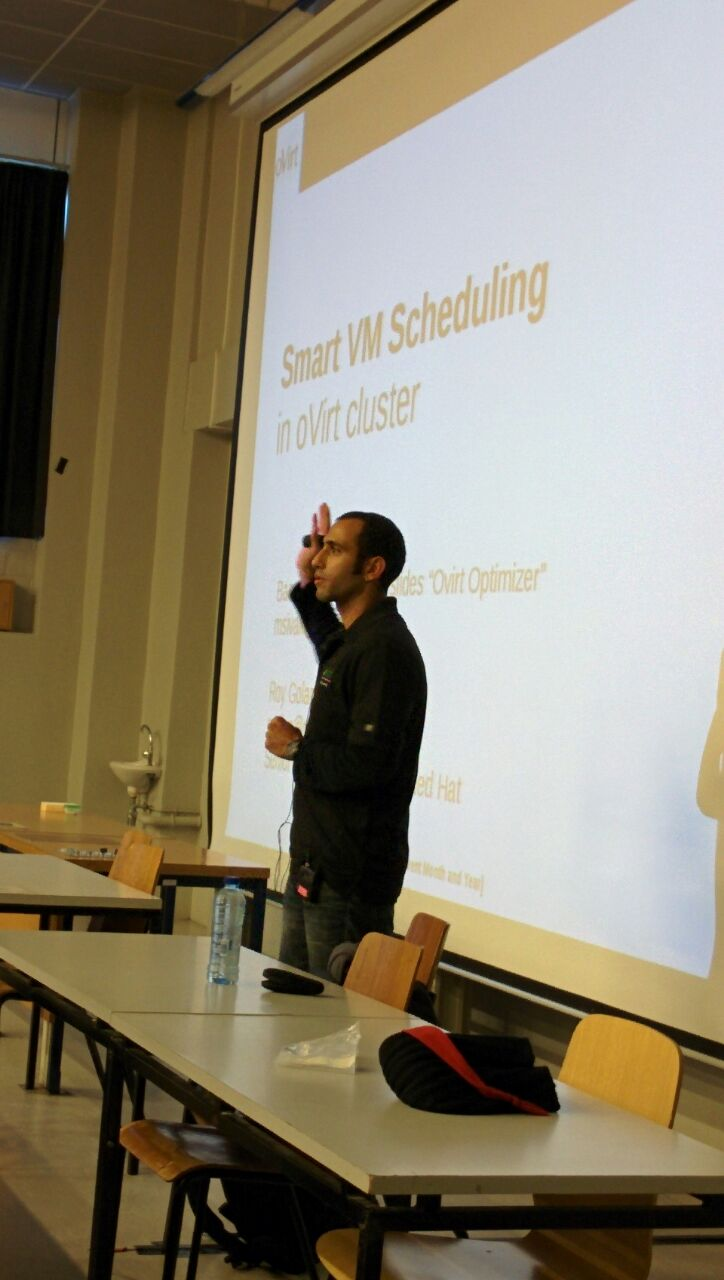 Validate your gerrit patches automaticly using magic hooks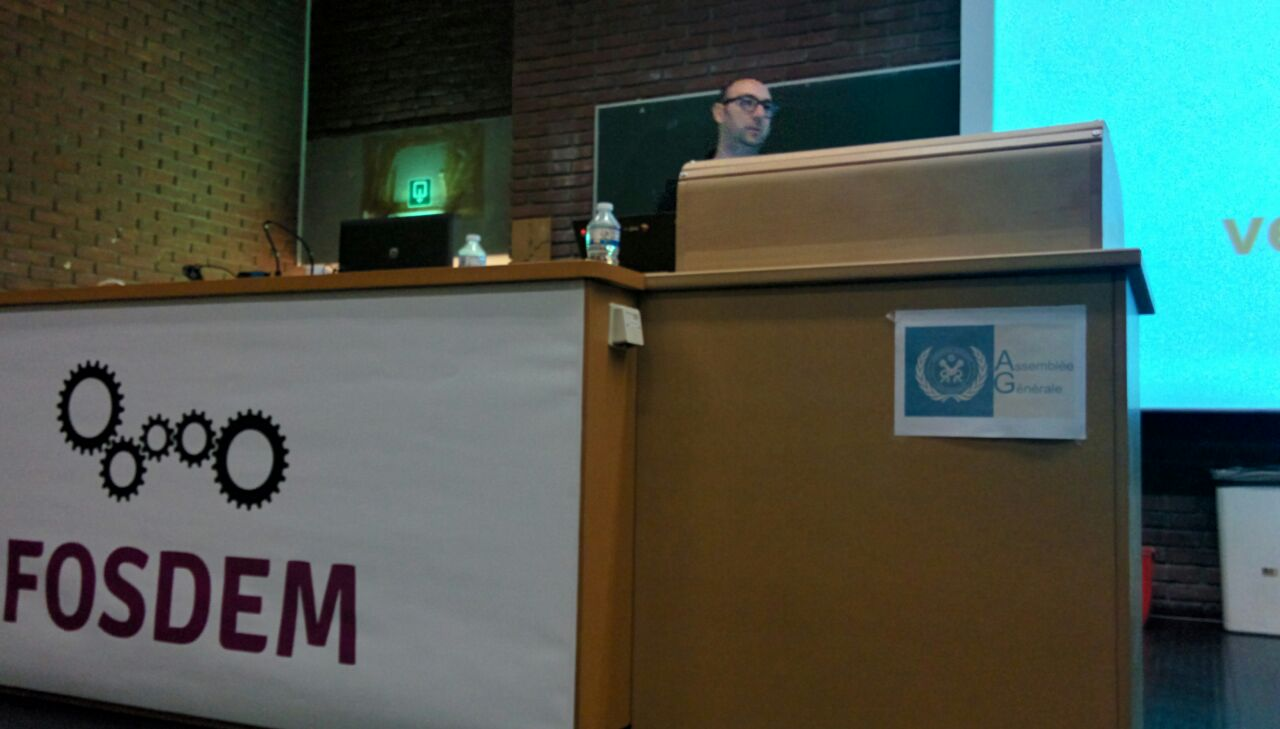 Fabricate your automated devops environment using python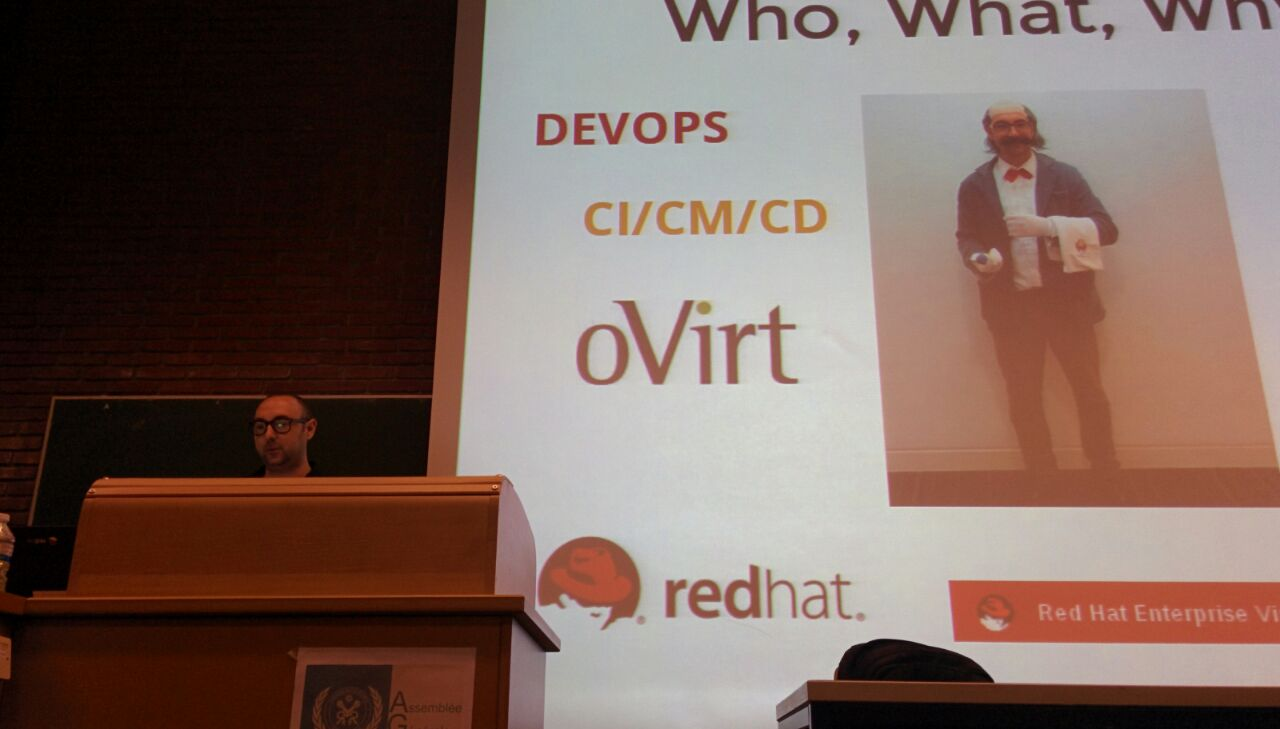 If you never been in FOSDEM, I really recommend this technical event.
Hope to see you with the ovirt guys next year!